Berkshire Asset Lending is a Collateral Lender of Upscale Assets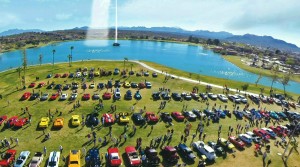 Thank you for visiting Berkshire Asset Lending at Concours in the Hills in Fountain Hills.  We hope you enjoyed the elite car show!  To meet with Larry and Justin again, you can call us at  480-734-2018 or send us an email info@berkshireassetlending.com
Berkshire Asset Lending is North Scottsdale's Premier Collateral Lender and Buyer of Jewelry, Diamonds, Fine Watches, Coins, Cars, and other Luxury Goods.   We have over 50 years of experience in the jewelry and lending industry.
Berkshire offers loans on luxury cars that are different from the basic Title Loans.  We are by appointment only. Please call to schedule your private and confidential appointment.
 What is a Collateral Lender? 
Berkshire Asset Lending is a collateral lender.  When a borrower pledges a fully-owned asset in exchange for cash, we call this a collateralized loan. The term for the loan is 90 days during which time we securely retain the asset as collateral on the loan. You may repay the loan at any time during the 90-day period and you will only be charged interest for the time you have the loan. Upon payment completion of the loan and interest, the asset will be returned to the borrower. If however, at the end of the loan period, you are unable to repay the principal and interest, we will gladly renew the loan providing the interest is paid. Renewing your loan can be done as often as necessary and we are happy to customize a loan plan to meet your needs.
If you are unable to pay the loan or the interest, the asset will default and you will lose ownership. In this occurrence, you will not be obligated to pay any additional fees and your credit will not be affected.
Contact Us: 
Email:  info@berkshireassetlending.com
Phone:
Toll Free: 1-844-480-LEND (5363)
Local: 480-734-2018
Location: (by appointment only)
17015 N Scottsdale Rd, Suite 230,
Scottsdale AZ 85255